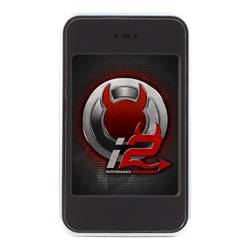 Click on image to zoom
DiabloSport I2012 inTune i2 Performance Programmer
DiabloSport I2012 inTune i2 Performance Programmer Incl. Graphics/2.8 in. Touch Screen/Wi-Fi Updates/Increased Hardware Performance
Description
DiabloSport - inTune i2 Performance Programmer P/N I2012 Features:
All New Easy Tune Model For Simple Tune Installation
Add Horsepower And Torque While Increasing Fuel Mileage
OBD-II Data Logging And Clear DTCs
Adjustable Vehicle Parameters Like Tire Size/Speed Limiters/More
Easy Updates via PC/Mac/OS X/Linux
Allows For Custom Tunes That Calibrate For Add. Bolt On Mods
Below is an abbreviated list of applications for the inTune i2 Performance Programmer .
Commander, Grand Cherokee (WK), Grand Cherokee (WK2), Wrangler (JK), Wrangler (LJ), Wrangler (TJ), Jeep, 2014, 2013, 2012, 2011, 2010, 2009, 2008, 2007, 2006, 2005
Manufacturer
Founded in 2000, DiabloSport designs and manufactures the industry's most unique line of performance products for the automotive industry. Later we merged with Autologic, another star in the field of tuning since the early '80s. At DiabloSport, we do not wait for others to develop the leading edge technologies needed to succeed, we create them ourselves to gain the competitive advantages that help differentiate us from the competition. In fact we employ degreed individuals in various disciplines. These DiabloSport tuners and engineers are at the very forefront of developing breakthrough technologies for the 21st Century.
Details
6787108 - I2012

6787108
I2012
758381974556
New
Shipping Information
Item Requires Shipping
1.1 lbs.
W2.7500" x H5.0000" x L6.2500"
Customer Reviews
Total Reviews (0)
You must login to post a review.
---